ROI: THE PROOF IS

 IN THE PAPER
How A 2 Million Dollar Company Grew to 4 Million

in Just One Year:
Proven Strategies From Businesses That Couldn't Tolerate Losing Business to Their Inferior Competitors Any Longer
 Instead of generic testimonials from happy customers, we provide specific data pertaining to the most important thing to your business; the ROI. Because in the end, only the growth of the business and increased profit is what truly matters  (Clicks and views don't count)
 Below is a specific before and after of the ROI from an actual client (results are within a 12 month period of time)
Beginning Revenue: $1,987,200
Change in Revenue: $1,790,070
Revenue % Increase: 90%
New Annual Revenue: $3,777,270
(Click on the toggle buttons to the right to access all information)
" I travel extensively as a children's author/presenter and I was in search of an honest someone to help me promote my online website and increase my brand value through social media. The team dove in head first and effectively worked on many fronts to get my books to become more visible.
My Amazon presence has drastically increased (over 56%) and they have creatively come up with various strategies and contests to promote my Facebook traffic and website presence.
I know that my money is being well spent as their efforts are adequately reflected by the data which are provided to me on a regular basis. I feel confident that with S3, I am definitely getting the most bang for my buck and my online business is growing every day. My followers tell me that they love it too! "
"After implementing an in-depth strategy for trade shows, my company has continued to be the only booth that has people piled up and congregating around us consistently.
During busy times, we had an average of 10-20 people around our booth, playing and watching, compared to our competitors that had 1-2 people. At the first trade show, we got 265 leads. The other companies with booths got 15-20 leads.
I have complete confidence that the team has the skills and knowledge to continue to increase my business. I have worked with them for over 5 years and there is no end in sight"
FEAT

URED

CASE STUDY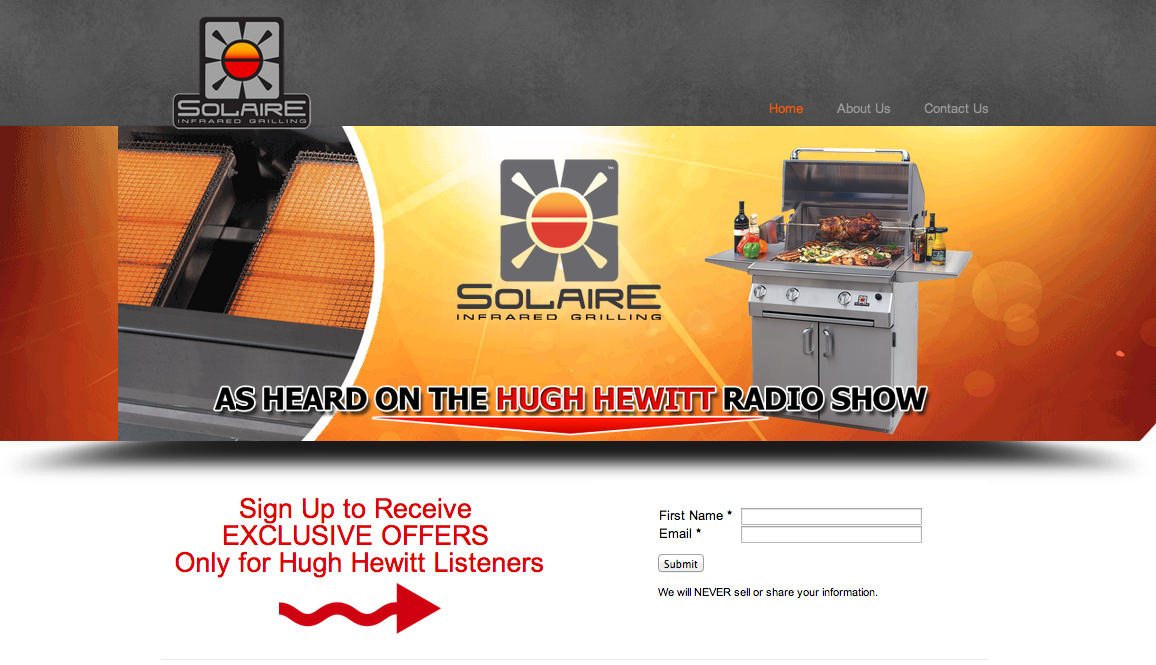 A client of ours had a last minute opportunity to be interviewed for an Entrepreneur Hour for a radio talk show. We wanted to capture leads from that show. Rather than just blindly sending the listeners to a company website, we set up a microsite specifically for the show. The strategy was implemented and the microsite was built within 8 hours.
RESULTS: 
The show aired from 5-6 pm. The results for the day were:
Overall Traffic: 585 unique visitors
Leads Generated: 91
15.6% conversion rate
Window Replacement

 Company
Situation:
A window replacement company had just about given up on their business when they called us in to overhaul their marketing and advertising.
They were spending a tremendous amount of money on ads that simple were not producing the results that they needed to survive. Their average cost per lead was over $520.00
They were in constant competition with lower-end price-driven companies. These companies were not of the same caliber as this client, in terms of products or services but the client had no way of differentiating themselves from these competitors.
Results: Lead flow was increased by 969%, resulting in a Cost per Lead decrease from $520 to $53.84. Within 8 months, they were able to raise prices by over 23% while increasing their close raio. They had to double their sales force in order to keep up with the increased lead flow.
Solution:
We revamped their entire sales, marketing and advertising program. We developed advertisements that were in alignment with the needs of the prospects and that highlighted key competitive advantages that this company had. We developed and implemented accurate lead tracking mechanisms and systems to hold the sales representatives accountable for the results of the leads being given to them.
We also implemented a neighborhood marketing program, referral lead generation program and a prospect nurturing system that helped future buyers become customers. Additionally the entire sales presentation was reworked to be made more effective at selling at a higher price and eliminating "low-price" competitors.
Situation:
Here's an actual quote from the owners explaining their situation:
"We were floundering. We were losing money year after year. We'd have some good months and some bad months, but overall we were losing money every year. And we were wondering what to do…whether to shut it down or not…"
Results: In a little over a year, their prices were over 32% higher, their Cost per Lead was decreased by a factor of 3, their marketing expense relative to their gross revenues was 214% better than industry averages, resulting in a 6 times increase in net profitability from previous years.
Solution: We overhauled their entire sales and marketing process. We implemented lead tracking and reporting systems and methodically focused on reducing Cost per Leads, and Cost per Sale across all advertising mediums. Based on the reporting, we were able to eliminate non- and low-producing advertising mediums and redirect those funds into higher producing ad mediums.
We created a robust Marketing Matrix that was developed through actual ROI data. We also created a systematic Referral Generation system, neighborhood marketing program, prospect-to-customer nurturing system, and a newsletter system.
Commercial Roofing and Building

Restoration
Situation:
Commercial Roofing and Building Restoration Contractor in Detroit, MI. has been in business for over 50 years. They have been stagnant in their growth for most of that time. Current negative economic situations in Detroit had caused erosion in their revenue streams. They were very good at what they did, but no one knew about them –even after being in business for over 50 years.
They wanted to secure larger accounts but had no definite plan of how to acquire those accounts. They simply practiced the outdated method of "knocking on doors" with little success.
Results: Over the course of 18 months, their service business has grown over 5 times in revenue from previous years. Their acquisition of large accounts has increased to over 15 times that of previous efforts.
Solution:
After several meetings, we were able to define distinct competitive advantages that this company had over the rest of their competitors. We confirmed that these advantages had value to the clients by conducting numerous client surveys. We then created an entire marketing campaign that highlighted these important competitive advantages. Everywhere this client was advertising, the ads spoke to the needs of the prospect and offered the solution that prospect wanted, and that no other competitor could match.
This company had always known that what they offered to their clients was unique and was something that was extremely important to their clients, but they just simply took it for granted.
Additionally, we focused the efforts of the sales team on a specific list of "targeted accounts". We created specific sales and marketing tools to help get them in the door and actually have the decision makers of these large accounts call them! In the meantime, we put together a marketing system that consistently and continually marketed to the other small business in their marketplace. In essence, we were able to multiply the efforts of their salespeople and increase their results.
FEAT

URED

CASE STUDY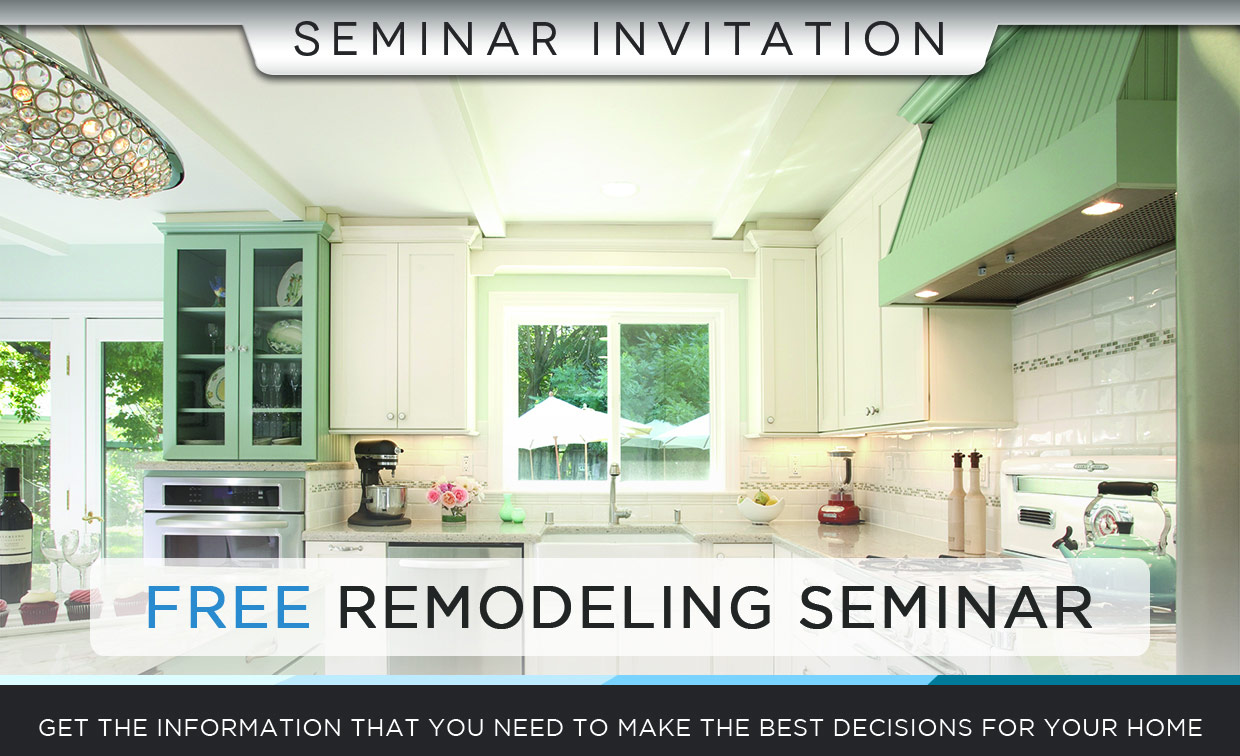 When we began tracking a clients website traffic, we started noticing significant spikes (up to 5 times more) in traffic on certain days. After investigating, we found that the source of the traffic was from an advertising vendors newsletter.
We first changed the content in the newsletter, to point to upcoming remodeling seminars that the client put on. This info went to a landing page where people would register for the seminar and be notified of future seminars.
RESULTS:
Their lead flow was raised 5 times from one advertising vendor because of the importance we place on systems. Our client wasn't even aware of traffic spikes beforehand and this system proved to be extremely effective.
Situation:
An educational organization wanted to increase the effectiveness of a fax campaign that they were using to promote an upcoming 3-day conference to their members and non-members.
Results: The response rate of the fax campaign increased by over 280%, and resulted in record-breaking attendance at the conference.
Solution:
We recreated the entire fax ensuring that the headline matched the emotional hot-buttons of prospective attendees, that the body copy properly maintained interest in the piece and created desire based on potential gain for the prospect, and that a "logical next step" was available that was low-risk and easy for the prospect to take.
Fencing and Patio Cover

Company
Situation:
A 5-year old fencing and patio cover company was looking for a way to take their business to the next level. Over the past 2 years, their business had reach a plateau of $2.7 million, and they couldn't figure out a way to go above that level.
They were spending over $240,000 per year on advertising and were starting to see a decline in the amount and quality of leads. Additionally, more competitors were constantly entering their marketplace and undercutting their prices.
They had a clear competitive advantage but did not communicate it effectively.
Results: In 11 months, the revenue increased from $2.7 million to $4.3 million dollars. Through the implementation of proven systems, we were able to double the close ratios of the sales people, while decreasing advertising expenditures by 16.6%.
Solution:
Focusing on the needs of their consumers, we developed a consumer-focused sales, marketing, and advertising program. We rewrote and redesigned all of their collateral materials, website, sales presentations, and advertisements so that the content focused on the needs of the consumers, while at the same time proving to the consumer that this company was the right company for their project. All customer-touching materials conveyed and built upon the credibility, honesty, and professionalism that this company had.
We implemented tracking systems for the leads generated to ensure the highest possible return on every dollar spent on advertising. Money spent on advertising that did not produce acceptable results were reallocated to ad mediums that were producing. We also instituted a more robust and comprehensive customer relationship management (CRM) program, referral program, neighborhood marketing program, and "hopper" system.
Lastly, we implemented a proven sales presentation system that addresses the needs of the customer, while at the same time educating the customer on this particular company's competitive advantages.
addresses the needs of the customer, while at the same time educating the customer on this particular company's competitive advantages.
Situation:
A retail wireless distributor was looking for ways to increase volume. Their particular retail location was subject to massive competition with over 12 wireless retailers within a 3-mile radius of their location.
Results: Within the first 3 months, sales revenue increased by over 45% from previous years' production based on the same timeframe.
Solution:
We implemented a low-cost marketing program focused on the employees of major companies in the local area.
We coordinated and conducted cross marketing promotions with the local, non-competing retail businesses within their shopping complex. We implemented high-impact, high-visibility signage, and a neighborhood marketing campaign.
Gutter Protection

Company
Situation:
This company wanted to increase their market share but was stumped as to how to do it without having to lower prices like most of their other competitors. Their past advertising efforts had not worked.
Results: Their closing ratio increased by 34%, and sales were up $400k over the previous year!
Solution:
We created a trackable system, turning leads into prospects and then streamlined the steps of converting those prospects into new customers. We increased closing ratios by 34%!
We then created a database of past customers to sell additional products/services to and to initiate a proactive referral program to generate more low-cost, better qualified leads.
We established and directed implementation of pre-sell methods. We helped direct their Sales Staff and hire qualified support staff. We established a uniform customer-contact process after the sale.